We wanted to take a break from your regularly scheduled Relays edition to give you a little taste of what goes into and who is making your weekly editions of The Times-Delphic appear around campus. 
Budgets get sent out to a list of people who are willing to spend their free time picking up stories to write. This doesn't have to be a journalism major. It could be just about anyone on campus. 
Once a story is picked up, the section editors interact and coach the writers on how to make it better, interviewing tips and who to talk to for interviews. After it's been written, they will organize it in a layout, and the photo editor or photographers will choose or take a photo that best matches the story. 
The managing editor and the Editor-in-Chief get to read and edit the articles to make sure that it's of the highest quality for our readers. The paper is then sent off to print and returned so the distributor can then walk around campus and place copies of the TD for you, the reader, to pick up. The digital editor will then post the stories online so that people off of Drake's campus can read the TD.
The staffers meet every Sunday to discuss, relay information and pitch story ideas with the whole process repeating every week. 
Now, meet who's behind the TD.
Editor-in-Chief:
Grace Altenhofen is a senior studying News with a concentration in Law and Ethics. She serves as editor-in-chief of the Times-Delphic and previously interned with the Des Moines Register as a news reporter. In her free time, Grace can be found collecting rare houseplants or bothering her big orange cat, Sammy.
Managing Editor:
Lia Reichmann is a junior studying Multimedia Journalism and History. She is involved with Rainbow Union and is a freelance writer for AsAmNews, a news organization that covers the Asian American Pacific Islander community. When not navigating the perils of being a parent to a crazy kitten, she loves to hike, watch sports and hang out with friends.
News Editor:
Mack Swenson is a sophomore majoring in Multimedia Journalism and Environmental Sustainability and Resilience. She is in Epsilon Eta and is a member of Kappa Kappa Gamma. Learning Mandarin and Spanish and talking about society, campus gossip and politics are among her assorted hobbies. 
Features Editor: 
Courtney Jackson is a senior majoring in Magazine Media with a minor in Graphic Design. She has been involved with The Times-Delphic for over a year now. In her free time, Courtney can be found hanging out with friends, going to the gym or doing photography. 
Sports Editor:
Bryson Rea is a sophomore majoring in Business Studies and Multimedia Journalism. He is currently involved in The Times-Delphic and Drake Broadcasting System and is a media intern for CEimpact. He likes to hike, golf, read and play football in his free time.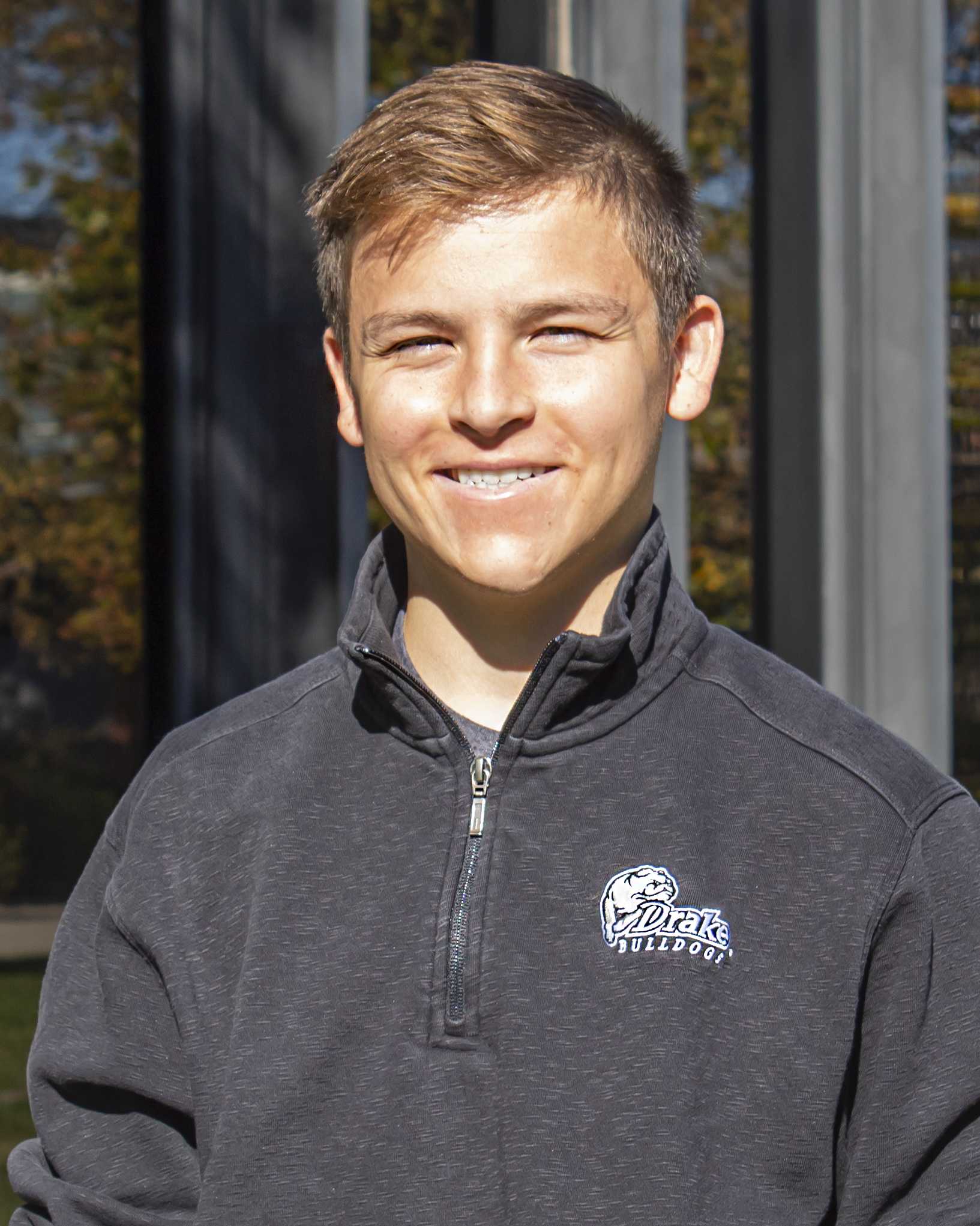 Commentary Editor:
Colin Frier is a junior majoring in English. He is from Kansas City, or from the same primordial chaos we all come from, depending on who you're talking to. After he graduates, he plans on living; that, or becoming one of those intrepid roadside sign spinner guys. His favorite film is life. In his free time, he writes songs.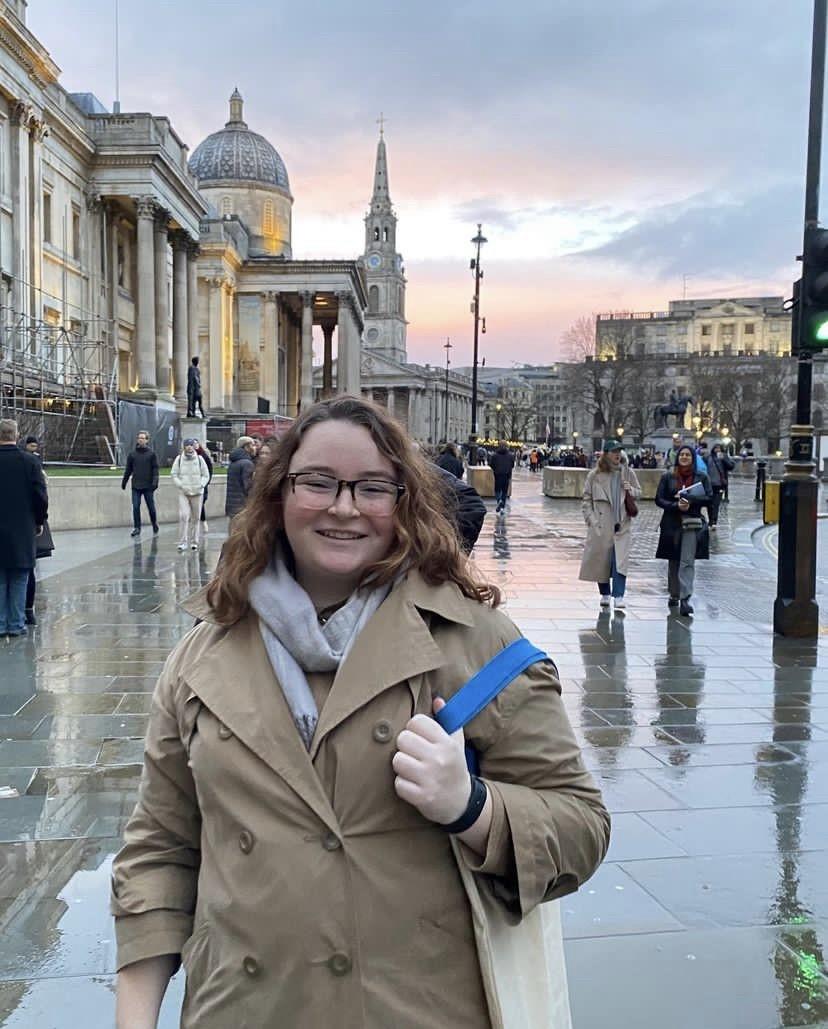 Photo Editor:
Liv Klassen is a junior studying Magazine and Brand Media with a concentration in theatre. When she's not in the Times-Delphic office, she can be spotted hammocking, grabbing a coffee or in her residence hall, where she works as a Resident Assistant.
Digital Editor: 
Meghan Holloran is a sophomore studying Multimedia Journalism. She's an active member of Epsilon Eta and Drake Environmental Action League. An avid music fan, Meghan is frequently scouting tickets to the next big concert, playing video games or tending to her houseplants.
Breaking News Editor:
Sarah Jamil is a junior Magazine Media major and sociology minor. When she's not surviving on 10 cups of coffee through the semester, you'll catch her cruising the night on a walk and bopping to M83.
Distributor:
Lily Wasserman is a first-year majoring in Multimedia Journalism and History. She is involved in The Times-Delphic, Drake University Independent News, Sigma Tau Delta and poker club.
Student Senate Beat Writer:
Caroline Siebel-Lindquist is a first-year studying Multimedia Journalism and Politics. She is passionate about reproductive justice and sex and sexuality education.
Faculty Senate Beat Writer:
Andrew Kennard is a junior studying Multimedia Journalism and Writing. He is the Communications Chair for Drake Environmental Action League and is involved with the Salt Company college ministry and a creative writing club at Drake.