BY MOLLY ADAMSON
Lou Ann Simpson: the professor who never thought she'd teach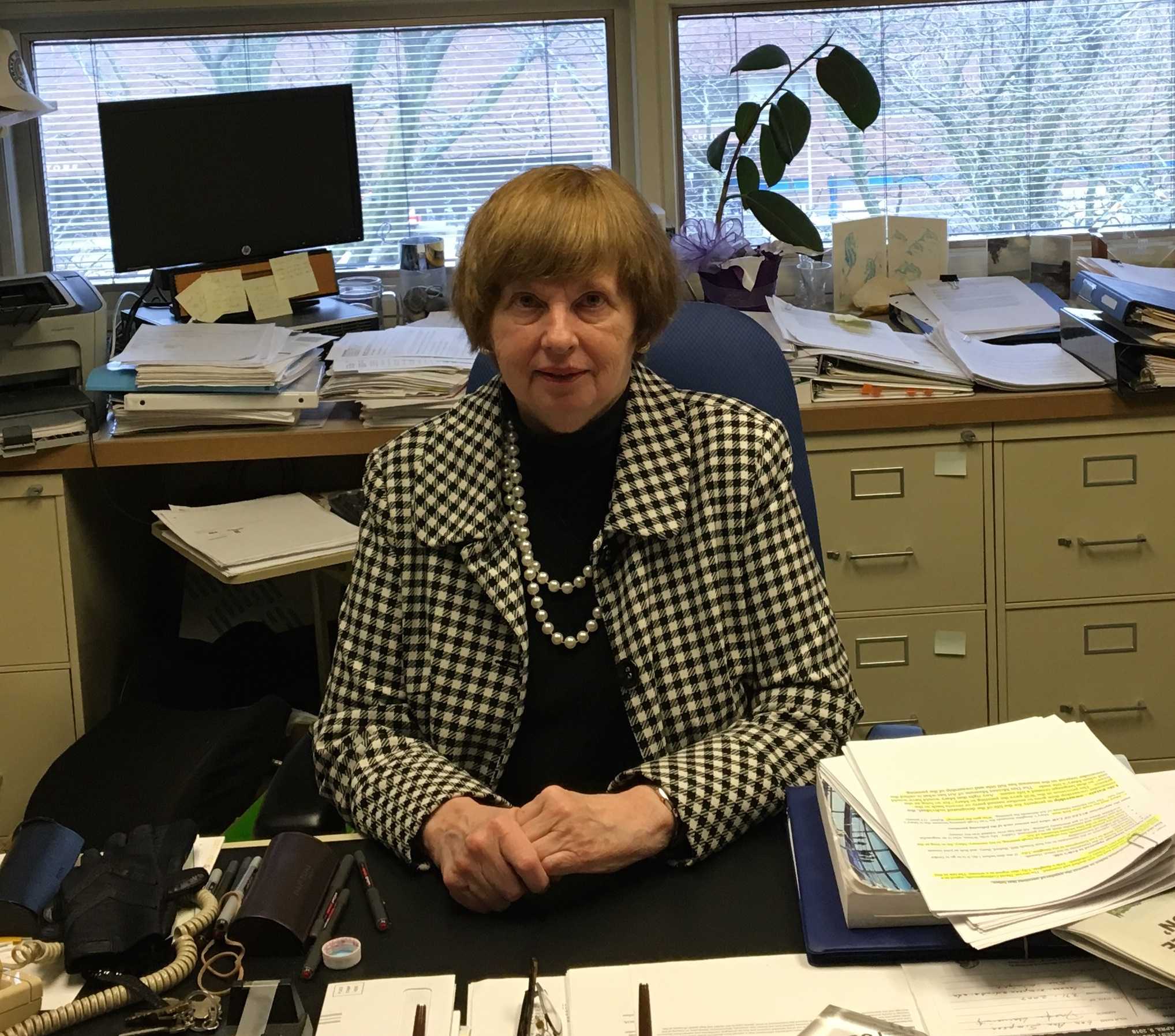 Lou Ann Simpson never thought she'd be a teacher. During her first year of undergraduate—during which she got her degree in accounting—a friend told her one day on a walk back to their dorm from the library, "Oh Lou Ann, you should be a teacher."
Simpson recalled telling that friend, "You've got to be kidding. Who in their right mind would want to be a teacher?"
Years later, when Simpson accepted a part-time teaching position at Drake University, the friend got to say, "I told you so!"
Simpson grew up in a small town in Minnesota. Drake recruited her as a student back in 1961 because she was the top of her class.
"Because I grew up in a small town, I was so impressed that a big university from a big city would want me to come," Simpson said. "I visited Drake, and I just fell in love with it."
She hasn't left since. She completed her undergraduate work in 1964 and then graduated law school four years later. She left briefly to run her own law firm for five years, but came back when a former professor who was now the dean of the business school asked her to take a part-time position. She fell in love with teaching and soon accepted a full-time position.
"I love getting to know the students and being able to help them as they struggle with life decisions as they're maturing and finding their way in life," Simpson said.
Lucas Kraut is a former student whom Simpson has made an impact on.
"Every student who goes into her class knows they're going to have to work hard to succeed in her class, but they also (know) she's always going to have their best interest and do whatever she needs to do to get them to get the grade that they want," Kraut said.
Simpson is glad she made the switch to teaching, partly because of the relationships she was able to build.
"I think you can build relationships with your students that you don't build with your clients when you're practicing law," Simpson said. "You have an opportunity to help them as they're discovering what they want do with their lives."
In her 43 years of teaching at Drake, Simpson has come up with some advice for students.
"Have the courage to try things, and if it doesn't work out, have the courage to quit and try something else," Simpson said.
Patrick Heaston: time flies when you're having fun
Patrick Heaston, professor of accounting at Drake, has had experience teaching at both public and private colleges. Having gone to school at Creighton University, he realized he missed the private university environment when he began teaching at the University of Nebraska-Omaha, and soon found himself at Drake. He has now been teaching here for 35 years.
"I felt like there was more concern for the student and how well they did than in the larger state setting," Heaston says. "There just wasn't the same concern about good teaching and helping students succeed."
His students definitely benefit from this concern. Morgan Bohlman, a senior accounting major, said he has benefitted from Heaston's teaching.
"I think he shows he enjoys teaching his subject more than I'd seen in any other professor here at Drake," Bohlman said. "He loves accounting, and he loves teaching his subject, and it really shows in how he teaches the material and how he interacts with the students. I think it makes everyone in the class really want to learn more about the subject."
Heaston really appreciates the environment Drake has created that allowed him and his colleagues to enjoy teaching.
"People are really concerned about being good teachers and helping their students get better," Heaston said. "We've always considered that to be our primary mission. Right away I felt at home, it was what I was looking for. 35 years went by really fast."
While some students may not find accounting enjoyable, Heaston is still able to keep his students engaged and help them learn valuable lessons they can use in other classes.
Avery Neel, a first-year accounting major, says that Heaston's teaching helped her realize how important being ready for class every day helps a student succeed.
"I really feel like I earned my grade in that class, and I always came to class feeling prepared," Neel said.  "I think that's really going to benefit me in the long run."
Heaston himself can't believe he's been at Drake for 35 years. But he doesn't plan on retiring quite yet.
"When I say it's been 35 years, I think 'My god, it doesn't seem like it's been that long,'" Heaston said. "I think that tells me I must have really [enjoyed] what I've been doing."
Bill Lewis: fishing for productivity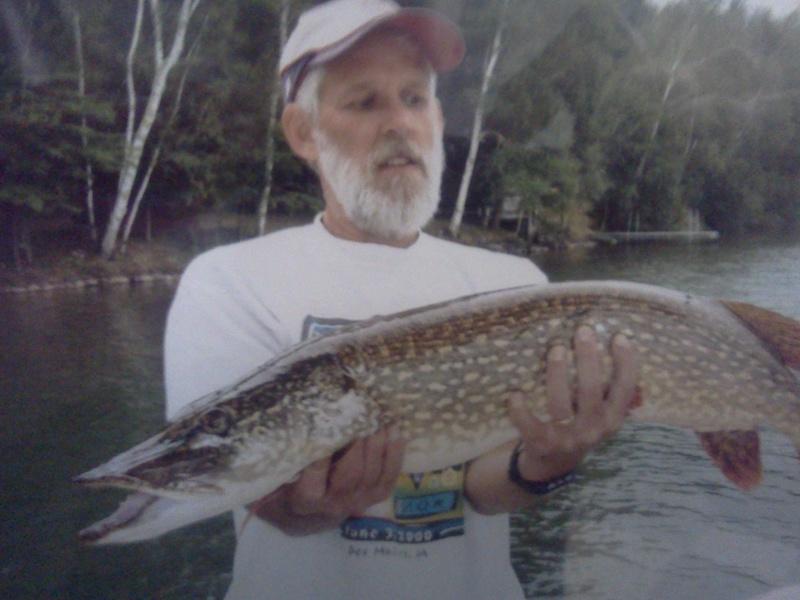 Professor of Rhetoric and Communication Studies Bill Lewis didn't think he was going to be at Drake that long, mainly because it was his first job out of grad school. But 35 years later, and with only about a month left before his retirement, Lewis is still here. He's going to miss Drake after this final semester.
"I'll miss the interactions with the students and the work we do inside and outside of the classroom," Lewis said. "I'll miss the conversations, the give and take in the classroom."
Getting to have conversations and help the students out has been Lewis' favorite thing about teaching. But, he likes to point out, there is so much more to teaching than just being in the classroom.
'The hardest part is that you're always a professor, by which I mean that you're always working, or at least you should be working," Bill said.  "The stimulating part about being a professor is that you're always doing things. You're not only teaching, but you're developing courses, writing papers, working with colleagues and doing committee and administrative work on and off campus. There is never a moment, not when you're on vacation, not at night, when there's not something else you should be doing."
He may always be doing something, whether that's talking to students or giving presentations, but that's what students like about Lewis. Whatever he's doing, people can tell he's passionate about it.
Drew Finney, a senior rhetoric and broadcast news double major, sees Lewis's passion in every interaction he has with him.
"Bill is one of the most passionate professors at Drake," Finney said. "Bill usually likes to have fun in his classes, he seems to be very much in his element when he's teaching, which is probably a good thing since he's been doing it for such a long time. He has a good time, and his students have a good time."
David Wright: saying goodbye the Wright way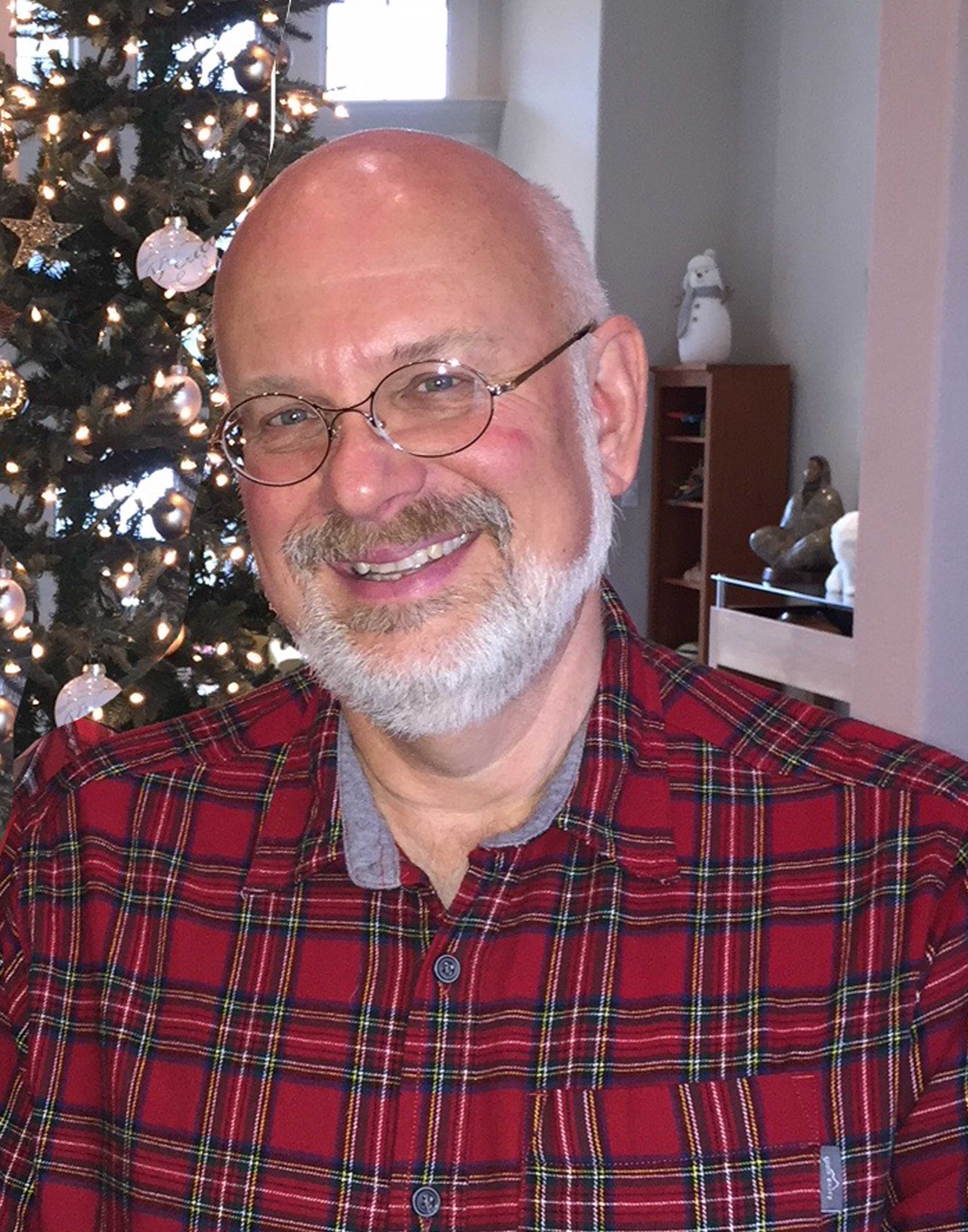 Professor David Wright has become somewhat of a staple in the School of Journalism and Mass Communications (SJMC). Every student takes his JMC 031 class as one of their courses in the program, and with that comes "Radio Day," or rather, the day he brings in his father's old radio. Wright is always unsure about whether or not the radio will work every year, and he always has a fire extinguisher ready for the worst. The radio survived its last show this semester though, as this spring semester of 2018 marks Wright's last semester before retirement.
In 1976, the year Wright started teaching, the halls of Meredith Hall would look totally unrecognizable to a student today. Mac computers were just beginning to make an appearance, whereas now they're in all the labs. The Times-Delphic was laid out with wax every issue. There was a darkroom used for photos.
But the school's goals haven't changed.
"While it was much lower tech, it was still about the passion for storytelling, which is something I still feel we have in our roots," Wright said.
Technological change is something Wright enjoys watching, but what he's really passionate about is building relationships with his students.
Anna Steenson, a junior double majoring in digital media production and music, has really seen Wright's passion and appreciated all the advice and help he has given her.
"He makes the time to get to know the students," Steenson said. "He values personal relationships. He'll be asking students how their sports team is doing, or he'll ask about a new project that they're working on."
Past and present student-teacher relationships is something Wright has always cherished. Whenever he sees former students who have come back to campus, he gives them big hugs and asks what they've been up to.
Things have been a little different in the past couple years, though. Whenever Wright sees former students, they often end up introducing him to their children who are looking at coming to Drake.
"It makes me think, 'Oh my gosh, I've been here long enough that I'm teaching the children of former students,'" Wright said with a laugh.
He said he wants to retire before he starts getting grandchildren of former students.
But the passion for the students and seeing what they're up to is what makes it all worth it for Wright.
"I love following the journeys of the students," Wright said. "I've loved being part of people's journeys."
Wright said that the passion he has for teaching and his students is something that all teachers have to have.
"If you don't like working with students, then don't do this, because it'll drive you insane," Wright said.
After he retires, Wright has big plans. Next fall, when students and teachers will be coming back to Drake, he will be in Europe, traveling and visiting friends. He still plans on coming back to Drake and being a big part of Relays, though. While he has always worked on video for the races during his time here, he is looking at possibly being involved with the timing of the races next year.
In wrapping up his final semester, Wright has been able to reminisce on his time as a Bulldog.
"It's been a great run. I bleed blue, and I will always bleed blue," Wright said.