Highlighting the stories of Drake students and faculty
Jamie Rusan, first-year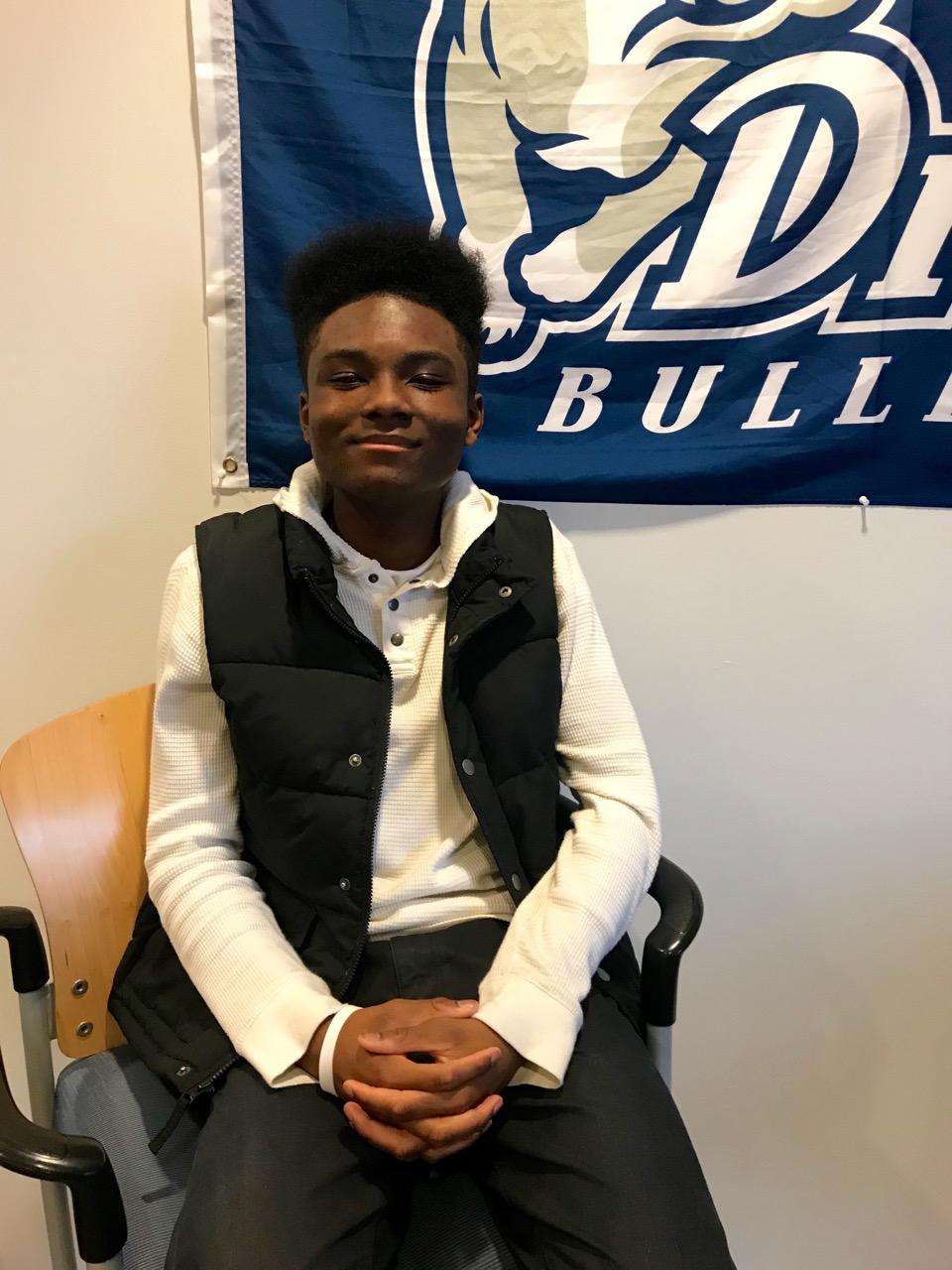 First-year Jamie Rusan, a member of Drake's pre-pharmacy program, is a total family man. His close relationship with his mother was part of the inspiration for his career path.
"Around my sophomore year in high school, my mom got sick," Rusan said. "She was diagnosed with TTP. It's this blood disorder where your blood clots too much. She was taking a lot of medicine, and it sort of interested me while I was taking care of her. Maybe this is something I want to do in the future."
Along with his rigorous course schedule, Rusan is also a Crew scholar, holds a position on the Student Government Association, completes volunteer work and is a member of the Engaged Citizen Corps.
He does it all with his family in mind.
"The most important thing to me is trying to give my family a better life, since I'm at the disposition now where I can do that," Rusan said. "Growing up, I felt so powerless. I couldn't help my mom, she was a single parent … I feel like being here at Drake is giving me the opportunity to make something of myself so I can support them and help them in the way that they deserve."
On the rare occasion Rusan finds himself with some free time, he enjoys playing basketball and volleyball, spending time with his friends and listening to old school pop and R&B.
With five Drake years left to go, Rusan is anticipating his education with positivity—as he does with all other things in life.
"I want to be able to know that I did as much as I can to extract as much knowledge and as many opportunities that I can from Drake, so I can reach my best potential in being a pharmacist," Rusan said.
Ren Culliney, sophomore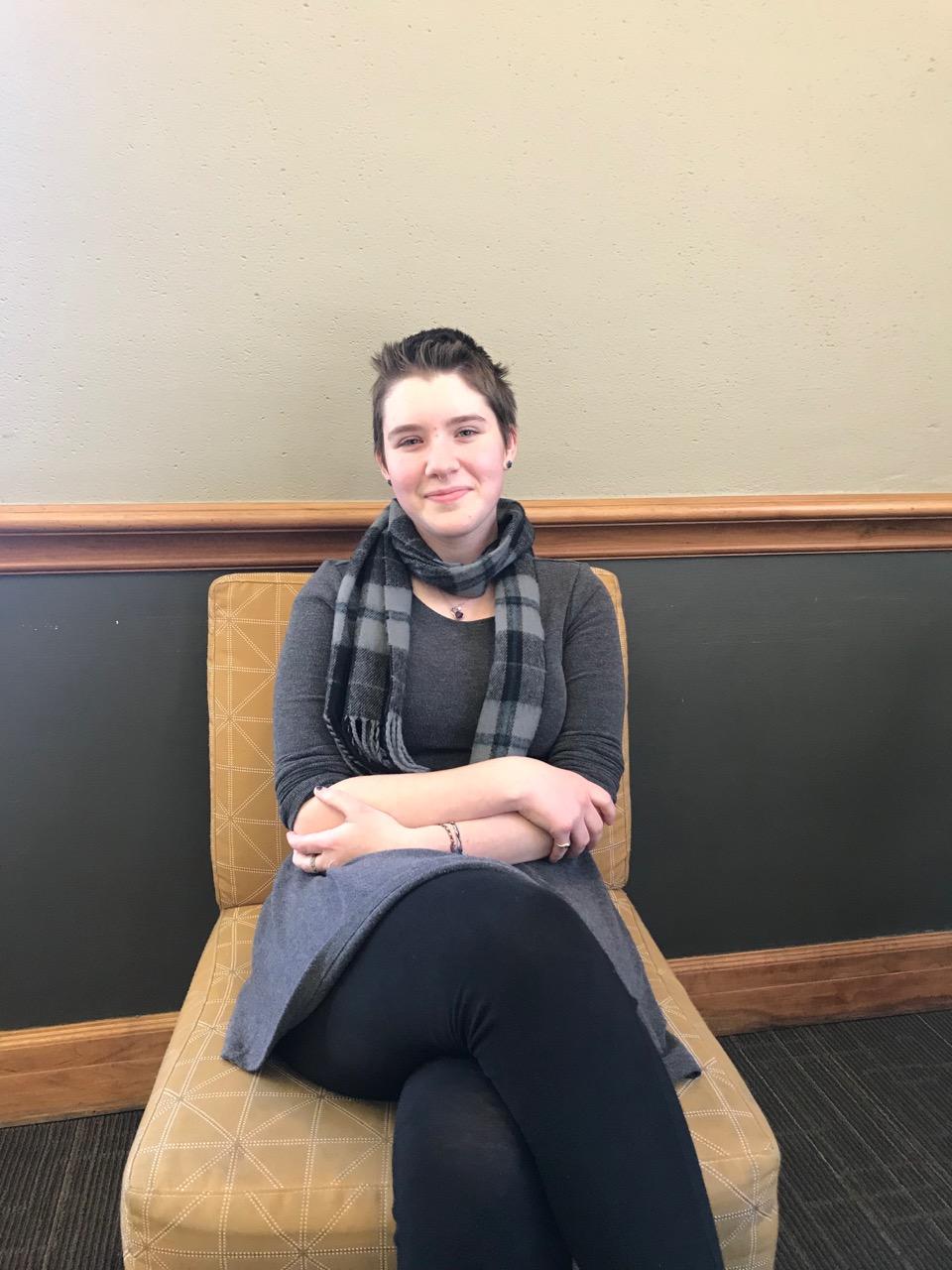 Ren Culliney, a sophomore studying writing and rhetoric, media and social change with a concentration in women's and gender studies, is currently working on their third draft of a novel. It's an urban fantasy that incorporates a mafia, tarot readings and swirling elements of conspiracy.
Culliney's dream is to be published, but it's not so easy.
"There's a queer relationship, and one of the protagonists is an older black woman, and my main protagonist is a Chinese trans guy," Culliney said. "Publishers don't want to publish that, because they don't think that they're going to make any money off of that, which isn't true because there's a ton of young queer people out there that are like, thirsting for queer lit that isn't just about, 'She came out, and now she's sad.' (Something) that isn't just tragedy."
Culliney looks to writer Maggie Stiefvater for encouragement, whom they said possesses a beautiful command of language.
Culliney also enjoys knitting, and as a self-proclaimed sufferer of "project-start-itis," they're currently working on socks, a scarf, a blanket and a pillow.
Culliney's main wish for their Drake career is to impact changes in inclusivity on campus—specifically, they said, in the wake of certain events that occurred post-election.
"There was a big shift in the (campus) climate, and we've seen a lot of instances of hurtful behavior since then," they said. "I would like to see that not be happening when I graduate. I would like to see more inclusivity in actual, tangible policies."
In five years, Culliney would like to live under the reign of President Michelle Obama and Vice President Elizabeth Warren. They'd also like to write for a living, using their words to affect change.
"(It's) really useful for people of marginalized identities to share their stories, and you see that a lot in creative nonfiction," Culliney said. "I think that writing can definitely be activism in that kind of way—broadening other people's world views."
Michael Meyer, junior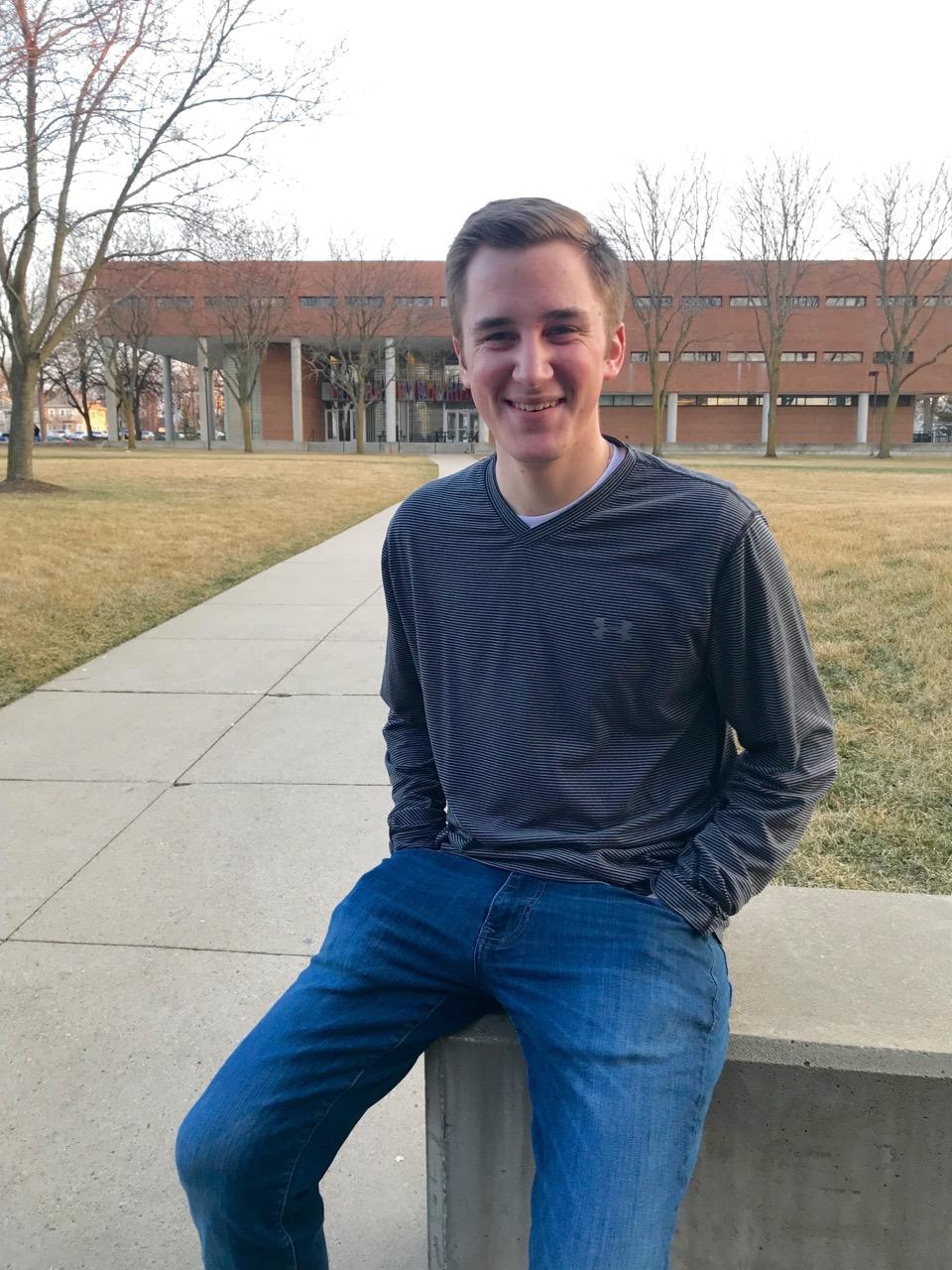 Junior Michael Meyer, an accounting and finance double major, was hesitant to be interviewed, claiming he's "not really a quirky type of guy."
But here's a quirk: he eats, sleeps and breathes accounting.
This semester, Meyer works 25 hours a week at Clifton, Larson, Allyn, takes two Drake accounting classes among other coursework, is president of accounting club Beta Alpha Psi and tutors in the subject.
"I came here for actuarial science, and that didn't go so well," Meyer said.
Luckily, he's found his niche. He wants to be a tax accountant, either for personal or corporate tax.
His tutoring gig, however, illuminates another one of his skills.
"I've always thought about teaching," Meyer said. "I think it'd be a good back-up plan if I get sick of the corporate world."
Meyer flexes his ability to lead in Beta Alpha Psi, which was revamped this academic year as a result of the business school's re-accreditation. This fall, he'll take the club to a national meeting in Washington, D.C.
"It's enjoyable, because I know most of [the members] since the accounting population is a little smaller than most majors," Meyer said.
He's accustomed to thriving in close-knit circles. Meyer grew up in small-town Minnesota where he built strong friendships and fully immersed himself in sports. He still plays soccer and baseball through Drake intramurals, and he saves golf for the summertime.
His family is extremely important to him, and he attributes his values of hard work and honesty to them. His family, along with his small community back home, keeps him grounded.
"I like the diverseness that comes with a larger city, but I like that small community feeling," Meyer said. "It builds stronger friendships. I'm still close with my friends back home."