Paul Morrison, an icon in the Drake community for several decades and affectionately known as "Mr. Drake," died on Nov. 30 in Des Moines. He was 100 years old.
Morrison served as the director of the news bureau at Drake, the sports information director and athletics business manager for most of his career. The day after he retired from his job, he returned to the University as a full-time volunteer for the athletics program, which he continued until his passing. According to a Drake press release, he saw over 700 Drake football games and over 80 Drake Relays.
In a Drake press release, interim athletic director Megan Franklin said Morrison's presence was special for the student athletes.
"His gift of connecting with letter winners always allowed Bulldogs to feel attached to this university while assuring their legacy was appreciated and celebrated," Franklin said. "We will always be in this together, as Paul liked to say."
Morrison was born to Leonta and Marion Morrison, who were both Drake alumni. Morrison started attending Drake in 1935, getting involved in the Chi Delta (now Sigma Phi Epsilon) fraternity and as the sports editor for the Times-Delphic.
Morrison graduated with a journalism degree in 1939 and was later called into service to serve in the Eastern theatre during World War II. After his service, he worked at the Cedar Rapids Gazette before becoming the first full-time director of the Drake News Bureau in 1945.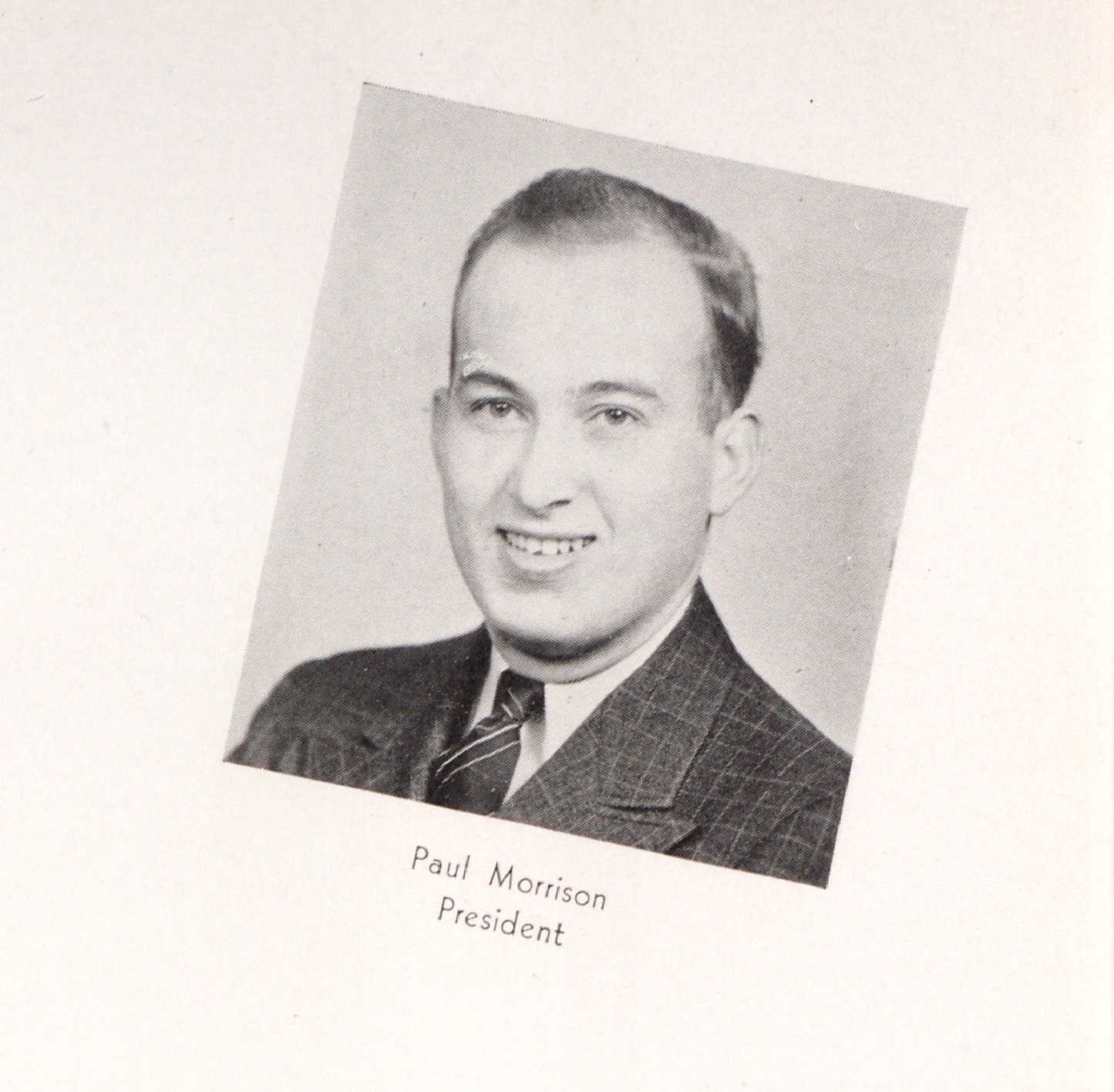 Morrison also served as the official historian for the University and collected various archived material for the school. The materials are currently available for public display on the second floor of Cowles Library.
In an interview Morrison gave earlier this year with the Times-Delphic, he said he viewed his role of historian as important for the University.
"We make history every day but we do a poor job of recording it," Morrison said.
Morrison was also active attending various events after turning 100. Along with going to sporting events, Morrison appeared at the dedication ceremony of the STEM buildings and the introduction of Brian Hardin as athletic director.
Overall, Morrison either was a student, worked or volunteered at Drake for 74 years.
Morrison's death was followed by an outpouring of social media posts, which included the official university social media accounts, the Drake athletics accounts, the Drake alumni accounts and Twitter posts from various student-led Drake groups, Drake coaches and President Marty Martin.
Martin said Morrison's commitment to the University cannot be overstated.
"He loved this place," Martin said. "His primary focus was in athletics, but first and foremost he loved Drake University and all that it does."
Martin said Morrison had a gift of gaining individual relationships during his time at Drake.
"He was connected to the institution through individuals," Martin said. "It was those individual relationships that collectively formed his connection to the institution that made him so powerful."
Student Body President Nathan Paulsen also expressed sadness over the loss of Morrison and said students should also be sad about this loss.
"It's a sad day, obviously," Paulsen said. "It's going to be a sad year. There's going to be a lot of memories brought up, whether it's at the board meeting in January or all the way to Student Senate meetings … to talk about Paul Morrison, because he was Mr. Drake.
"Having that Drake spirit that he had and that love for this university is something that I admire as student body president and I think other students should admire."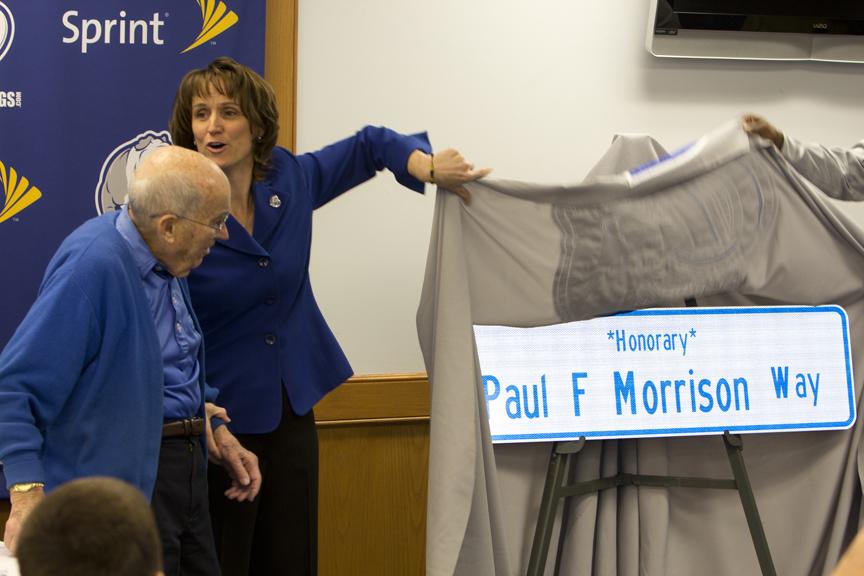 A celebration for the life of Paul Morrison will be happening on Dec. 7 at 11 a.m. in the Knapp Center.
Martin said the celebration will celebrate Morrison because he is "one of the significant individuals that makes the University what it is and created the possibility of what it will become in the future."
"You need to celebrate that," Martin said. "You need to affirm that service. You need to affirm the model he's provided to others for rendering that kind of intensity of service and you need to celebrate that past while imagining what the future holds because of his contribution."