FILE PHOTO
BY ADAM ROGAN
Ray Giacoletti, 54, resigned his position as the head coach of Drake Men's Basketball on Dec. 6. Jeff Rutter, who has served as an assistant coach at Drake since 2013, will be filling the role for the rest of the 2016-17 season.
An impromptu press conference was announced and held in which Athletic Director Sandy Hatfield Clubb broke the news.
Seasons past
The men's basketball team was told about the change in a private meeting with Giacoletti a few hours before the press conference.
This season started poorly for the Bulldogs. They've lost seven of their first eight games, and their only win came against a division-III school, Simpson College.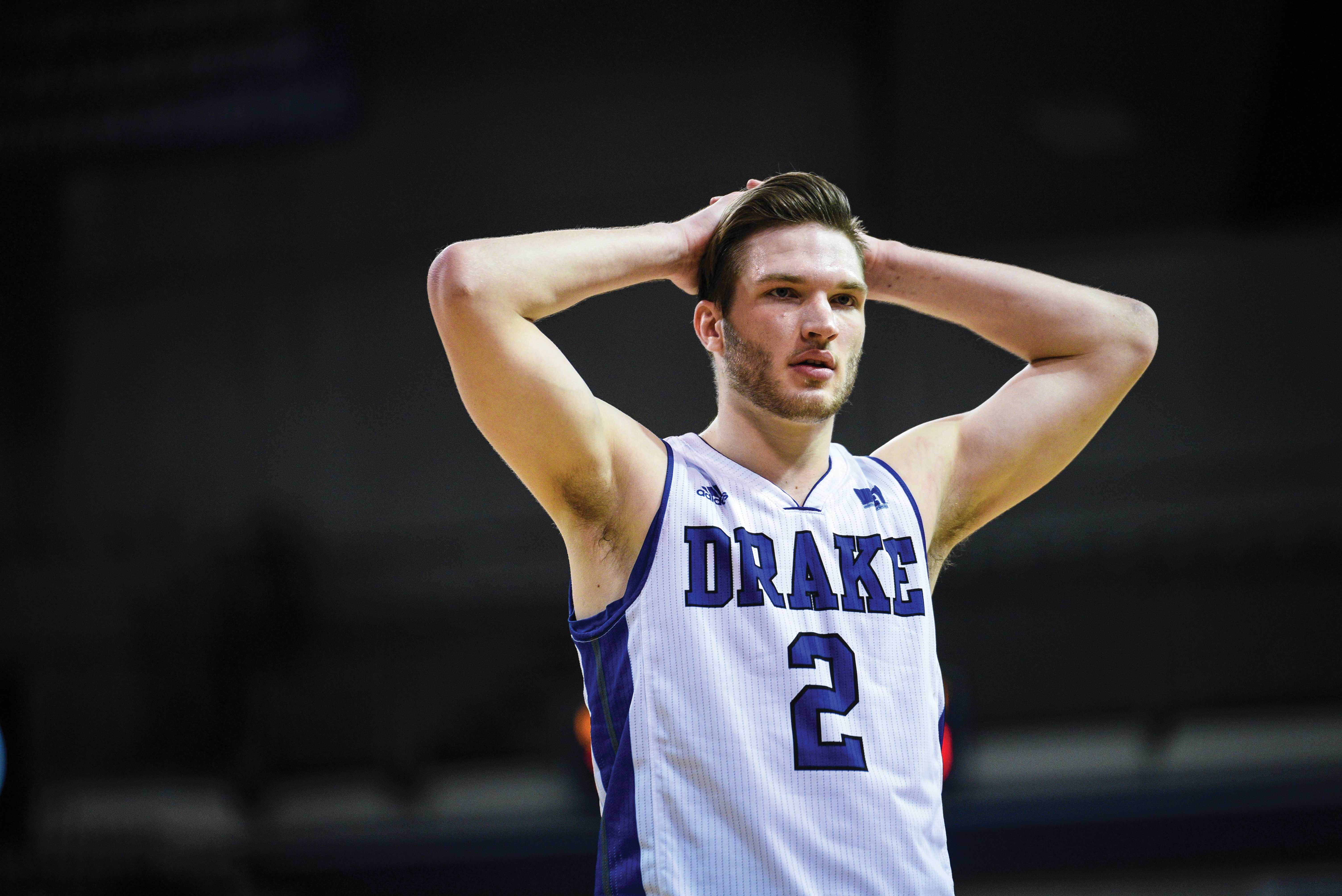 Giacoletti was in his fourth year as head coach. During that time, the Bulldogs have a cumulative record of 32-69 and have never posted a winning season.
"It's on me. It's as simple as that," Giacoletti said.
"(The lack of success) was progressively taking more and more of a toll on (Giacoletti)," Rutter added in a later interview.
Not only the consistent losing records, but several roster changes have set Drake Men's Basketball back. Most recently, 7-footer Dominick Olejniczak transferred to Ole Miss after his freshman season as a Bulldog, a player Giacoletti once called "the future."
Giacoletti stressed that he felt he wasn't the right person to continue leading the team.
The surprise
Giacoletti's resignation came as a surprise to his team and the rest of Drake Athletics.
"It's time for a new voice," Giacoletti said during the press conference.
Giacoletti told Hatfield Clubb about his decision earlier this week. The decision came following the game against Fresno State on Dec. 3 that the Bulldogs were able to tie up after a 20-point deficit, but ultimately lost in overtime.
Several staff members attended the press conference. One of them was Drake Volleyball head coach Darrin McBroom who was hired at Drake the same week that Giacoletti. He heard about the press conference from a release sent out a little over an hour before it was set to begin. He said that he didn't know the context other than that it was related to the men's basketball team.
"We knew it had been a rough season and a rough start (for Drake Men's Basketball)," McBroom said. "… Ray has been a phenomenal colleague here and I have a lot of respect for Ray and it's been great to work with him … Ray is a quality, class act, and he will be missed."
The future
Rutter has been coaching for more than 30 years, 27 of them at the college level. He was a head coach for seven years at the University of Wisconsin-Parkside from 1996-2003.
He was an assistant coach at Iowa State University before he came to Drake. In his seven seasons at ISU, the Cyclones made it to the NCAA Tournament twice.
Stepping into the new role Rutter says he plans to stick with the structure Giacoletti has built.
"There isn't a wholesale change, some magic formula," Rutter said. "… (We're) just trying to get over the hump."
For the moment, Giacoletti said that he has no future plans in regards to what he'll do next.
"I need a little time to decompress," he said.
As of 2014, Giacoletti had the highest salary among all Drake employees behind only President Emeritus David Maxwell, according to the university's annual tax form.
The team will return to practice on Dec. 7, Rutter said. Rutter's first game as a head coach of a division-I program is scheduled for this Saturday. Drake will host Jackson State on Dec. 10 at 2 p.m.