Former United States Congressman Patrick Kennedy visited the Honors Lounge in Medbury Hall Wednesday morning, the first stop of three for the congressman across the state of Iowa.
Kennedy was campaigning on behalf of Democrat Hillary Clinton, less than 50 days out from the general election. Mental health has been a top issue for many Democrats in the state since Republican Governor Terry Branstad closed two mental health hospitals earlier in his term.
Kennedy claimed that Clinton has released the most comprehensive mental health plan a presidential candidate has ever put forth.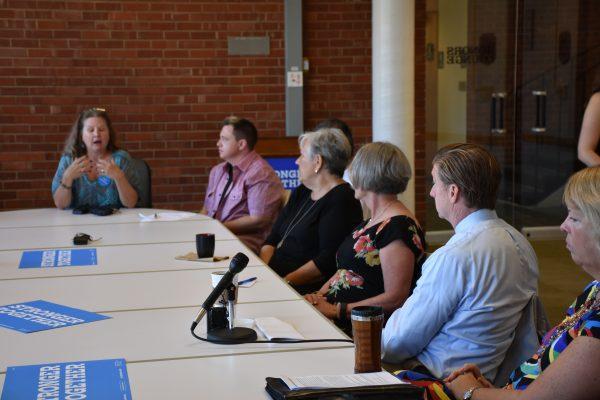 "We need someone at the top who is going to be able to really understand and connect the dots, and she is that person," Kennedy said. "I have just the upmost belief in her."
According to a press release, Kennedy has won awards for his advocation of mental health and addiction issues. Additionally, he sponsored the Mental Health Parity Act during his time in Congress.
Former U.S. Representative Patrick Kennedy speaks about mental health in Iowa at Medbury Hall at Drake on behalf of Clinton pic.twitter.com/7FfrVYcypi

— The Times-Delphic (@timesdelphic) September 21, 2016
"I know this issue inside and out," Kennedy said. "Both as a policy leader in this issue in Congress, but also as someone who has been a consumer of mental health and addiction services."
Kennedy also spoke about how mental health is more a people issue than a partisan issue.
"This issue knows no partisan bounds," Kennedy said. "It shouldn't, because it doesn't know the difference between a Republican and a Democrat. Frankly, we need both Republicans and Democrats to be on the side of the people who are suffering from these issues."