STORY BY MORGAN MURASKI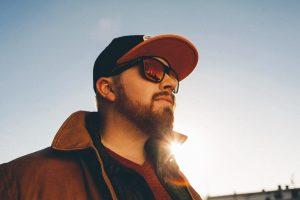 A brand new sound is coming to Des Moines tonight.
At 7 p.m. on May 6, doors will open at Wooly's in Des Moines East Village to feature the talents of up-and-coming country singer Bryson Jennings.
The South Carolina native is known for working with big names, performing with and writing for Florida Georgia Line, Gloriana and more.
After experiencing the country music scene with these groups, Jennings is now ready to be his own headliner, and said that getting into the world of music has led him to some important conclusions about stardom.
"Once you walk into a room, everyone is equal," Jennings said.  "Everyone has things that they do better than others.  You just have to be yourself and play to your strengths."
Jennings is indeed playing to his strengths, using real life stories and memories to create a blend of country and southern rock that he hopes will drum up a new fan base around the Drake community.
Impacted by his surroundings, Jennings implied that his songs are born from personal urge to create something that he would want to blast as an anthem.
"I like music that, if I was on my turf, I'd want to turn it up," Jennings said.
With a single on iTunes titled "Young Nights" and an EP on the way, Jennings's said he is more than ready to rock his first ever show in Des Moines.
"My shows are high energy and fun, we like to make it a party," Jennings said.  "We want people to put their drinks in the air and enjoy themselves."
Copies of Jennings's EP will be for sale at his show at Wooly's, although they are not yet available for purchase on iTunes.