Story by Morgan Gstalter
Photo by Luke Nankivell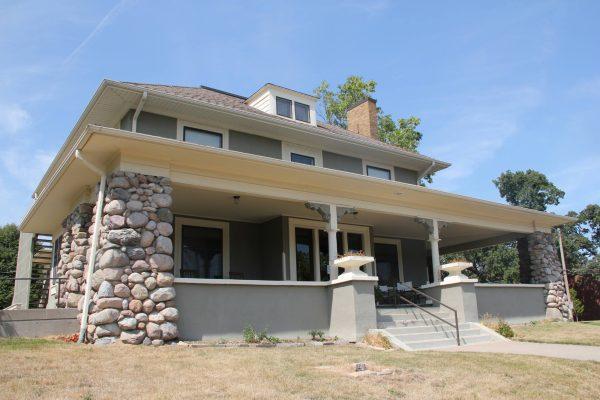 In August, the Drake University Office of Alumni Relations released news of the establishment of an alumni house. The new space will be a place for former students of the university to reconnect with Drake. .
The house located at 2700 University Ave., commonly referred to as the Craig House, was built in 1901, according to the Drakeapedia online archives.
William Bayard Craig, the second chancellor of the university, lived there with his wife Mary Carpenter. Carpenter had familial ties to the university and was a student in the first graduating class.
Since then, the house has been a women's dormitory, a home for a president of the university from 1935-1941 and Chi Omega sorority house. Most recently, it housed the Judicature Society, which was connected with the law school, said Cowles Library Digital Initiatives Coordinator Claudia Frazer.
In an official news release, Drake President David Maxwell said,  "We now have a place where the thousands of alumni who visit Drake every year can call home and that reaffirms for them that their connection to Drake —emotionally, intellectually and physically — does not end with their graduation."
The house will serve as a hub for all alumni affairs and will include offices for the staff. It will also serve as a meeting place for future events.